Services We Provide
If you're looking for excellent service and a people-friendly approach, then you've come to the right place. At White Bear Heating and Cooling, our ultimate goal is to serve you and make your experience a pleasant one, and our team will stop at nothing to ensure that you come away more than satisfied. We are your indoor air specialists!
Quality work that won't break the bank. Our services are easy on your wallet. Our friendly technicians are highly trained & equipped to handle any job. We service most makes & models. White Bear Heating & Cooling is fully licensed, bonded and insured. Call today to schedule for service, maintenance or estimate. Here are some of the services that we provide: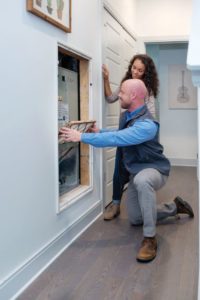 Products We Carry
Amana brand heating and cooling systems are a part of the enduring legacy of one of America's most recognized and respected brands. Chances are, you and generations before you have enjoyed the dependable performance and longevity the Amana brand continues to deliver.
At White Bear Heating & Cooling we offer a wide range of products. From furnaces and air conditioners down to thermostats, we strive to provide our customers with newest and most efficient HVAC equipment available. We offer products from name brands such as Amana, Honeywell, Fujitsu and others. Our knowledgeable technicians can help in choosing what products are right for you and your home. Call today.