Boilers
A boiler system heats the water inside a tank that supplies either hot water or steam, which flows through pipes and radiators to produce heat.
As boiler systems age, they can lose efficiency or stop working all together. That's why it's a good idea to have yours inspected every year. As a boiler service provider in White Bear Lake & Surrounding Communities, we're on hand to pinpoint any lurking issues with your boiler so that you don't find yourself in a bind come winter.
Weil-McLain hydronic boilers are engineered with the latest advanced controls and materials including cast iron, stainless steel and aluminum heat exchanger technologies. Stainless steel burners allow for quieter ignition and improved combustion.
Viessmann boilers are designed with their modulating MatriX-Plus cylinder burner and Inox-Radial heat exchanger made of stainless steel. The "self cleaning" heat exchanger contributes to the boiler's long service life.
Navien NHB boilers are manufactured with their advanced burner system, advanced controls and flexibility of venting configurations and materials which make them a perfect solution for any application.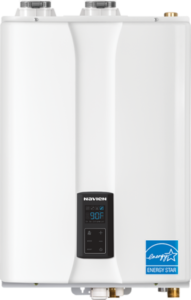 At White Bear Heating & Cooling, we're dedicated to creating long-term relationships with our clients by providing top quality boiler service. Specializing in boiler system maintenance, repair, and installation, we have the training and expertise to provide you with first-rate, cost-effective work. And because we know how much you rely on your boiler, we pledge to respond to your call quickly and perform our service efficiently.
So whether your boiler service needs are big or small, commercial or residential, you can count on White Bear Heating & Cooling for excellence in every project we undertake. For more information or to schedule a free estimate, call us today at 651-426-2044. We look forward to speaking with you.